Hannah Kittell is a freelance Costume Designer based in NYC.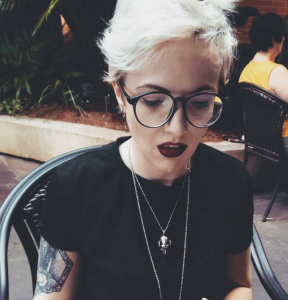 She is a member of USA829, and is available for both union and non-union work.
Her studio is located in Bushwick, Brooklyn. It is equipped to handle prep work, alterations, costume builds, and actor fittings, and houses her stock of select basics, vintage and specialty costumes.
She holds an MFA in Costume Design from NYU Tisch School of the Arts and a BFA in Apparel design from the Rhode Island School of Design.
Recent accolades include an American Independent Film Award nomination for Best Costume Design for "Kate Plays Christine."
Hannah is always interested in hearing about new projects. She's currently continuing her studies in Mandarin, Korean and French in order to be available for work internationally, and would love to hear about international projects.