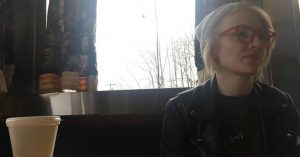 Whenever people ask me when I realized I wanted to be a costume designer, I always answer, very honestly, that I knew when I was about three years old.
I remember the moment I realized that my favorite actors could appear in different worlds, as different characters, just by (in my three-year-old mind) switching up outfits. Once I knew that there were people whose job it was to transform people into characters through clothing, that was it.
I spent high school self-learning costume construction and history. After that, I attended The Rhode Island School of Design (RISD) for apparel design, before moving to New York to begin assisting costume designer Martin Pakledinaz.
I later received my MFA in Costume Design from NYU Tisch School of the Arts, and have been designing in NYC since. I currently live in Queens with my husband, our rescue cat Danzig, and lots of thrifted antiques.
In my free time, I enjoy studying languages, and am especially interested in any international/foreign language projects, both stateside and abroad.